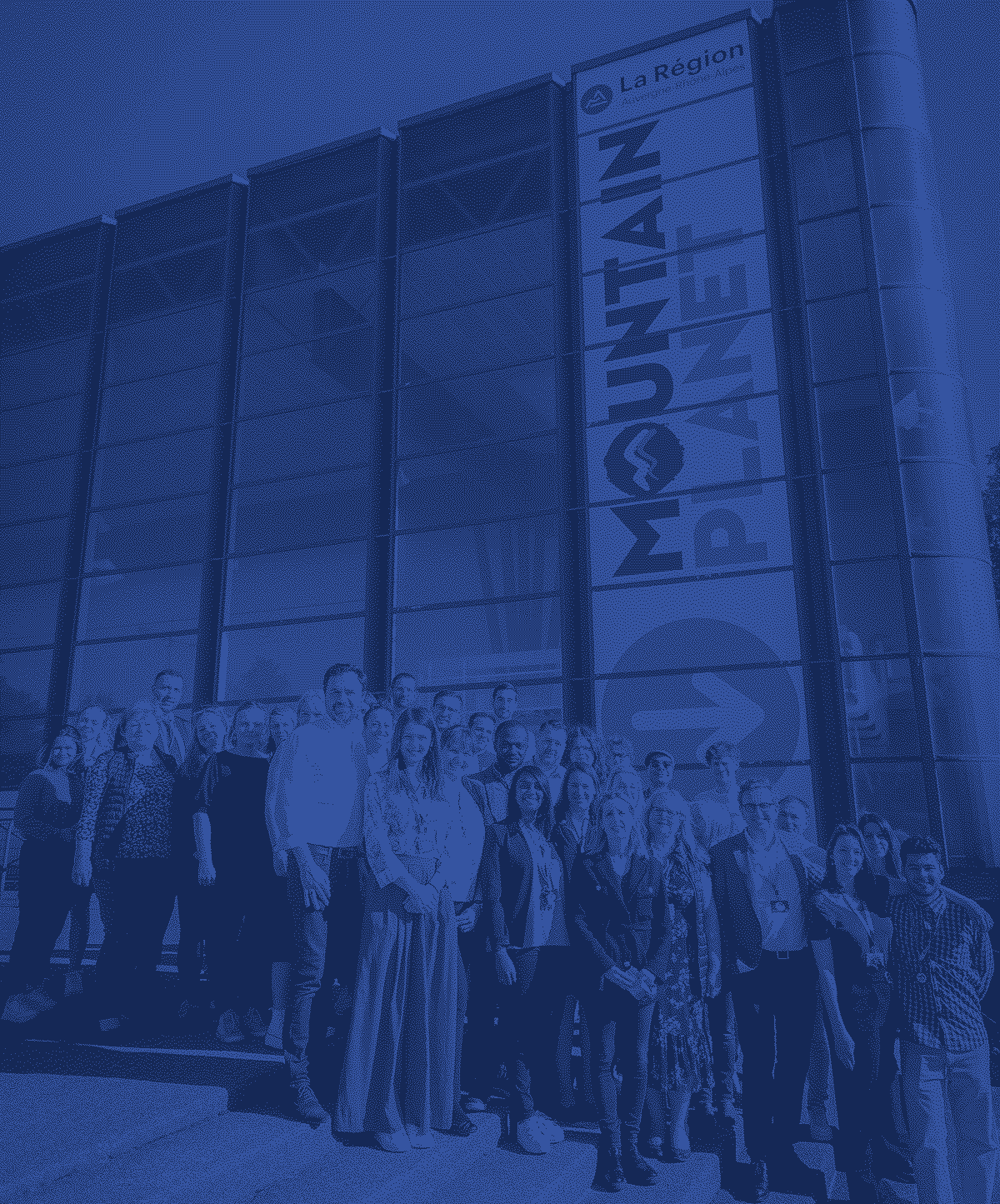 Our CSR Commitment
Mountain Planet plays a pivotal role in uniting and guiding mountain industry stakeholders towards adopting innovative, carbon-conscious, and sustainable practices.
The platform is instrumental in fostering a collective eco-responsible ethos. Although there's still much progress to be made, we've implemented eco-friendly communication strategies, made more mindful purchasing decisions, and cut down on waste. Additionally, we've established the most eco-efficient logistics feasible.
In recognition of these efforts, the 25th edition of the Mountain Planet trade show was honored with the "European Green Capital Event" label in 2022.
Our actions
More sustainable communications
Reasonable printing of all our communication media (brochures, flyers, maps, invitation cards, press kits) on 100% recycled or PEFC-derived paper
Online electronic registration for exhibitors and visitors
Dematerialization of numerous exhibitor and visitor communication tools
Creation in 2023 of a new eco-designed website (in terms of design, content, development, hosting, and accessibility)
Eco-design
Use of recyclable materials for small-scale show signage
Integration of recyclable materials in the design of equipped booths and general amenity areas
Transport
Promote the eco-responsible hotel and transport booking platform that calculates and values the micro impact of exhibitors and visitors by offsetting it
Promote carpooling
Promote the use of soft mobility
Waste sorting
Waste sorting during set-up, show operations, and dismantling, with recovery of recyclable materials
ALPEXPO, A COMMITTED EVENT PARK
In 2023, Alpexpo, the park hosting the Mountain Planet trade show, joined the CEC business collective (Convention of Entreprises for the Climate), an association recognized as being in the public interest. This accolade underscores our commitment to enlightening corporate leaders about environmental, social, and governance matters.
"The CEC aims to propose a roadmap to change our business model, help us structure our CSR approach, and set up indicators to become a more responsible and regenerative company, with positive environmental and social impacts. "
Jérôme Riff – General Manager, Alpexpo
Eco-commitments and France's ski areas
In solidarity with ski resorts, the Mountain Planet trade show brings together mountain players and innovative companies. By showcasing a comprehensive suite of available solutions, we empower them to effectively tackle the environmental challenges set forth by France's ski lift operators and resort areas.
1. Climate and energy: carbon neutrality
Hydrogen groomer project
Deployment of carbon footprinting in all ski areas
Eco-driving of grooming machines
Eco-driving of aerial ropeways
Rational use of ropeways
2. Water and agriculture
Water storage
Water savings
Support for pastoralism and water sharing
3. Biodiversity
Ecological inventory
Protection of mountain galliformes
4. Landscapes
Revegetation after work
Use of endemic seeds
Dismantling obsolete installations
5. Waste
Litter collection in natural areas
Customer awareness