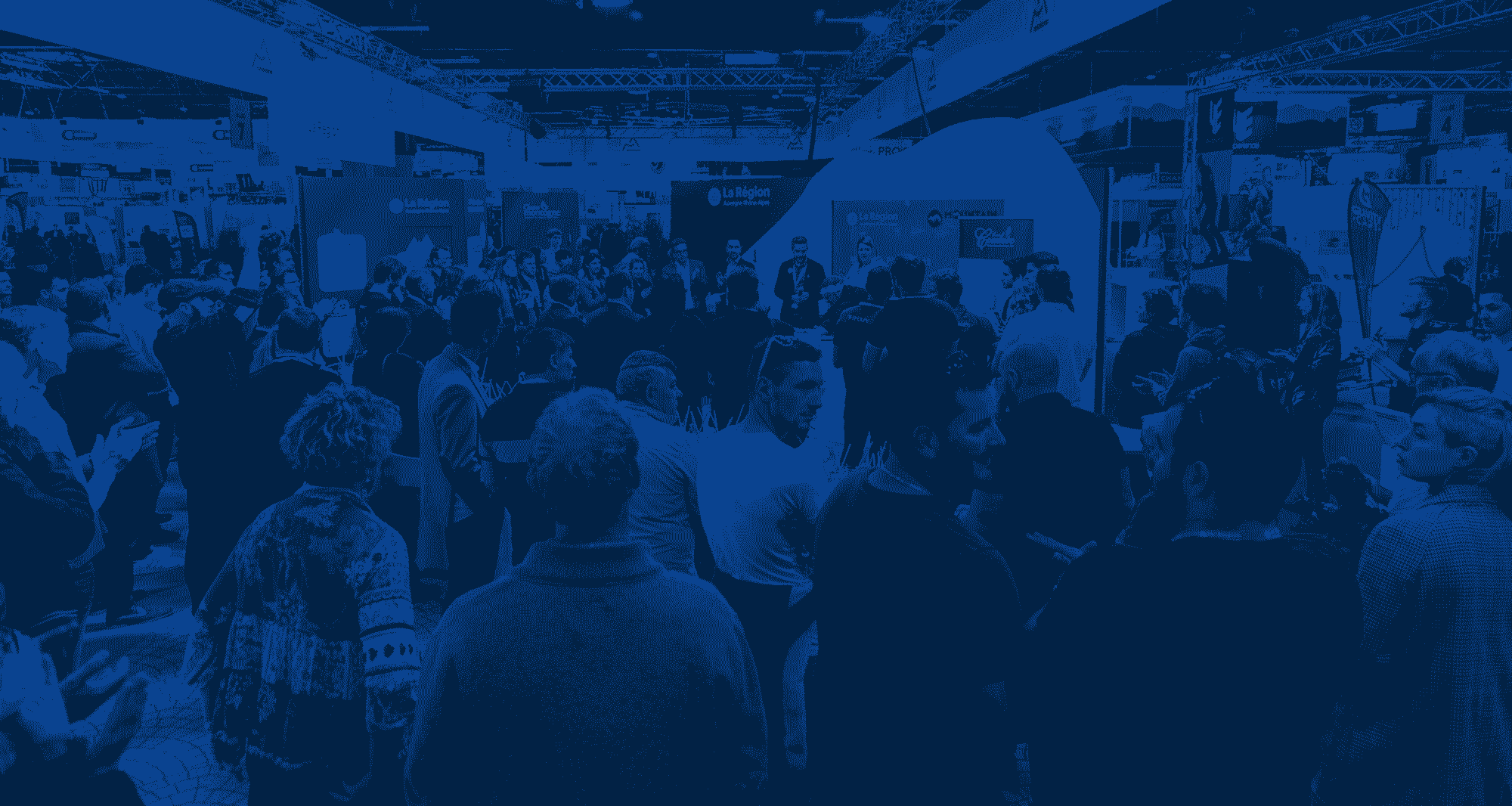 FAQ
Do you have any questions?
Answers to your most frequently asked questions can be found here.
How do I get my visitor badge?
You can register directly online " Download my visitor badge". You will then receive your e-badge by email and will need to present it at the entrance to the Mountain Planet show. The access badge is valid for the entire duration of the event.
Do I have to order my badge in advance of the event?
We strongly advise you to register online today to avoid having to wait in line on site. However, you can request your badge directly when youarrive at the show, on presentation of an invitation, e-badge, or business card, accompanied by your ID.
Note: Mountain Planet is reserved for professionals in the mountain development sector.
Is visitor parking available on site?
The show has free visitor parking located in front of Alpexpo.
Is there easy access for people with reduced mobility?
Alpexpo, Grenoble's Exhibition Park, is equipped to accommodate people with reduced mobility. Reserved parking spaces. Fully-equipped sanitary facilities.
You are a person with reduced mobility:
Privileged access is reserved for you and your companion. Please report directly to the security guards in order to gain priority access to the show.
Is the show accessible to the general public?
No. The Mountain Planet show is for professionals only.
Can I come with my 10-year-old son?
We remind you that the show is for professionals only.
Are there any special security instructions for visiting the show?
Pat-downs and bag searches are conducted at the entrance to the site. To ensure everyone's safety, the following items are not permitted on the premises: Weapons of any kind, explosive materials, glass bottles (only plastic bottles without caps are allowed), and any item that could be thrown as a projectile. Additionally, it is prohibited to bring any dangerous items or pyrotechnics or signs or banners related to political, ideological, religious views, or advertising.
Non-hazardous prohibited items can be stored in lockers provided at the entrance. However, dangerous objects such as firearms, explosives, or flammable substances will not be accepted for locker storage.
What is the entrance fee to visit Mountain Planet?
The entrance fee for the show is €150 per person: download your visitor badge
How to find a job during Mountain Planet?
On Thursday, April 28, from 12pm to 5pm, Mountain Planet opens its doors to people looking for a job in the mountain development industry. For the first time, people interested in the mountain sector will be able to come to the trade show to meet companies that have vacancies and are looking for new talent.
To come and meet mountain development companies that are recruiting, all you have to do is register for free on the mountain recruitment website.
How do I get my visa?
To make it easier for you to obtain your visa, Mountain Planet can provide you with an official letter of invitation when you register online if the selected country allows it.
Is there a cash dispenser at the show?
There is no cash dispenser.
Is there a food and beverage service at the show?
Yes, several options are available (takeaway, sit-down, bar, and snacking).
Is there a cloakroom on site?
Paid cloakrooms are available at the various show entrances.
Are pets allowed?
Pets are not allowed on the site, whatever the event.
How can I receive information via newsletter?
Please send us your contact details by email:
Last name
First name
Full address
Email address
Indicate language spoken
Contact: mountainplanet@alpexpo.com